The website of all things Chapman Stick related.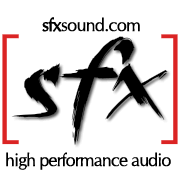 A great London based company that specialises in high quality audio processing.
High quality music flibrary company for Television & Film productions, Online media, Product branding, Games and Advertising.
Fantastic singer songwriter that I've had the pleasure to work with.
London based music production company and recording studio.